Finally, after months of building and waiting and assembling and waiting and waiting... you get the picture... I now have a fully functioning electric HERMS brewing system. Is it exactly as I pictured it? No... But does it work the way it should? Absolutely... It also challenges some of the preconceived theories on mash temperature stabilization (More on that later)
So what does the system comprise of?
3 Modified Kegs to act as Mash Tun, Hot Liquor Tank, and Boil Kettle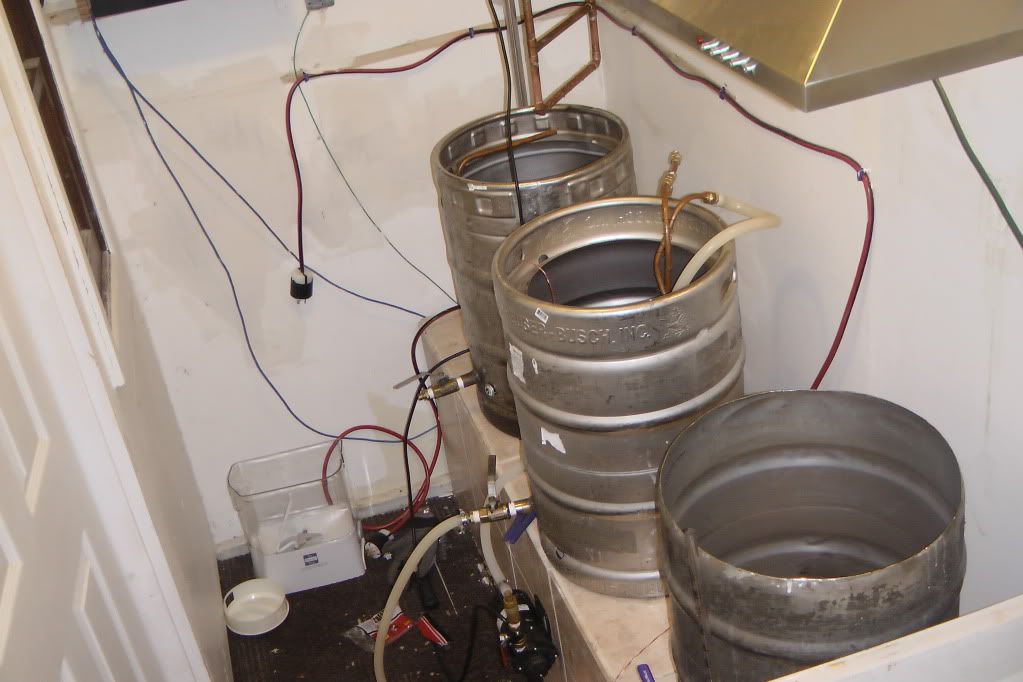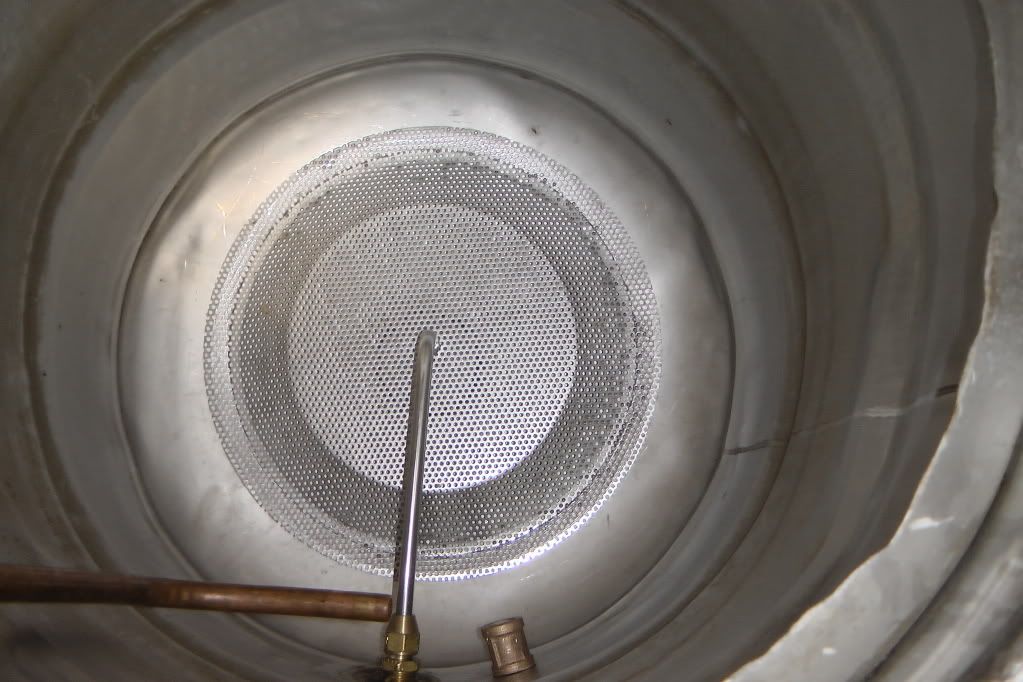 2 PID's with associated SSR's to control the 2 4,500 watt Heating elements in the HLT and BK all which reside in the Control Panel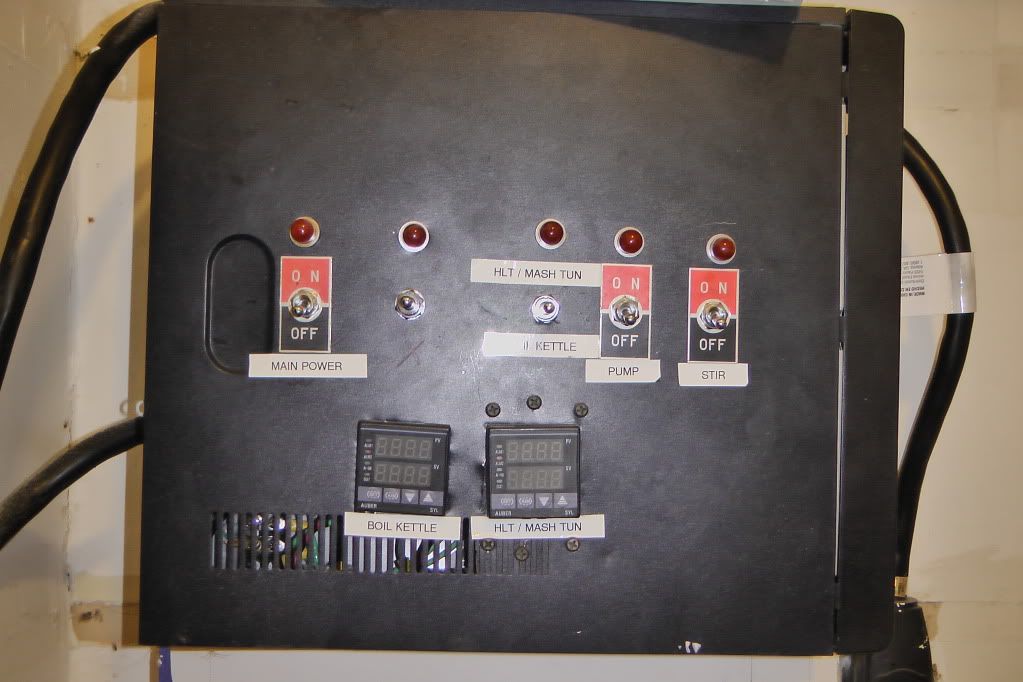 1 March Pump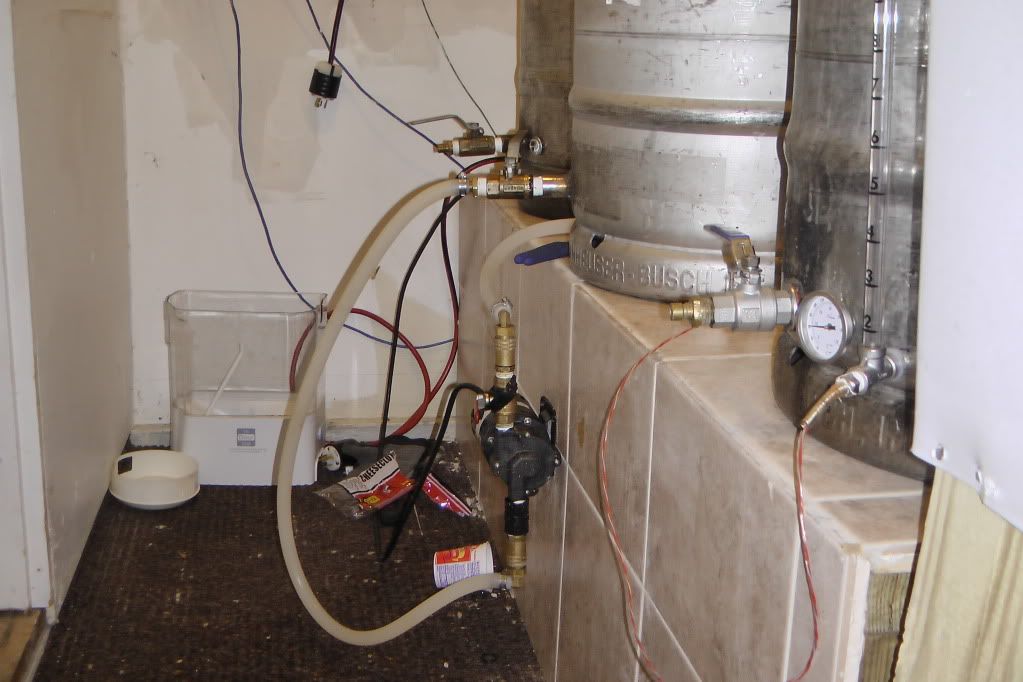 1 50ft Copper HERMS Coil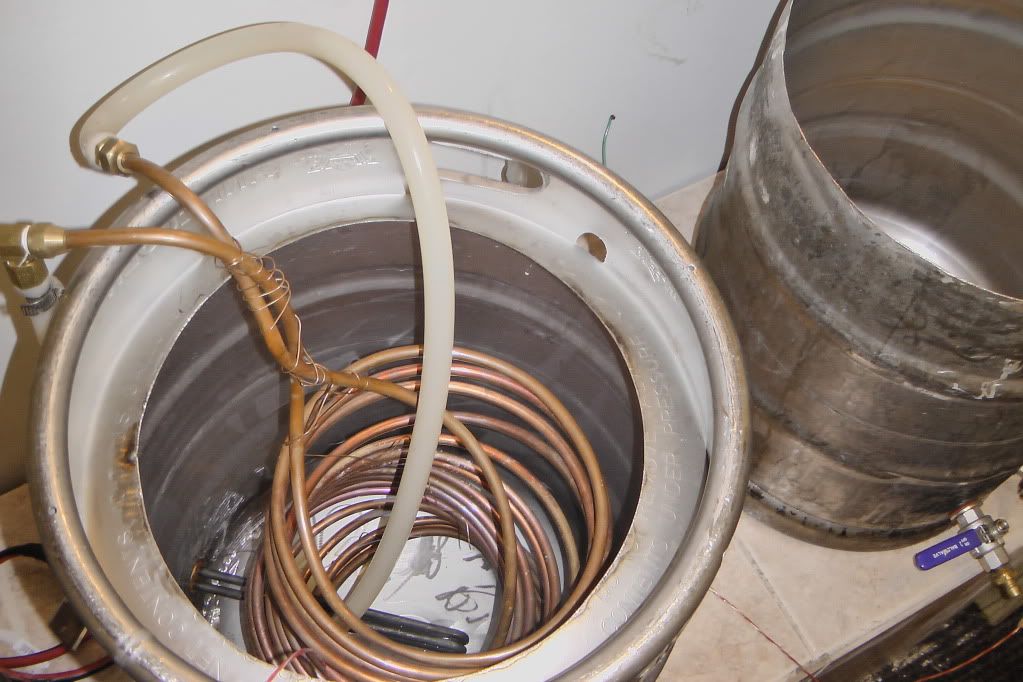 1 Stir Motor with mash paddle (soon to be adding a speed controller to this as well as another propeller for my HLT)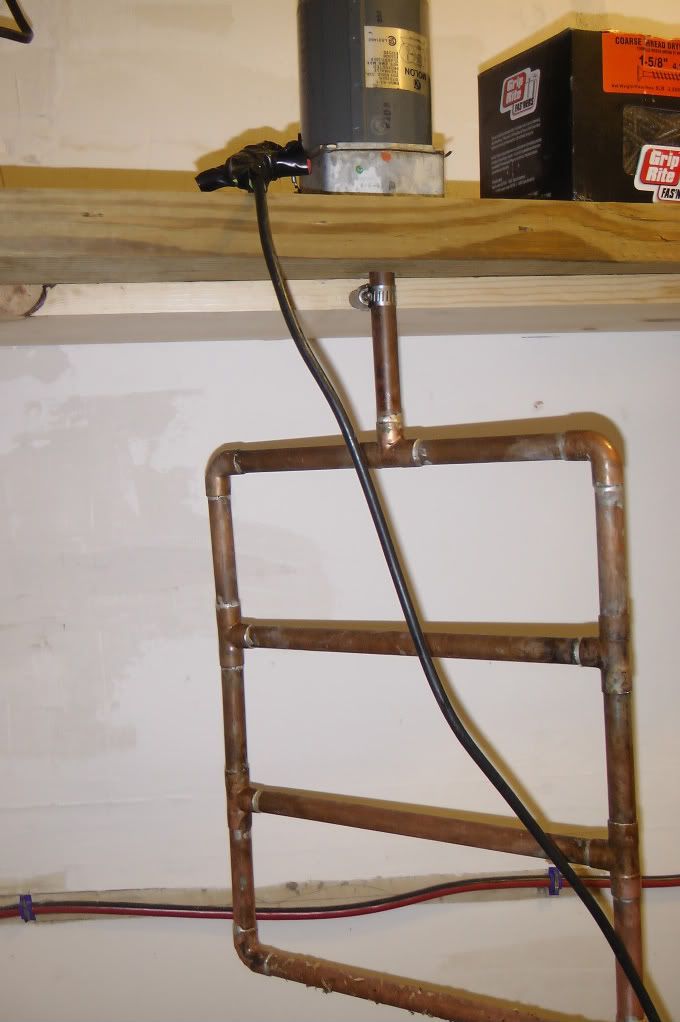 1 SS Hood System to vent steam out of the brew room and outside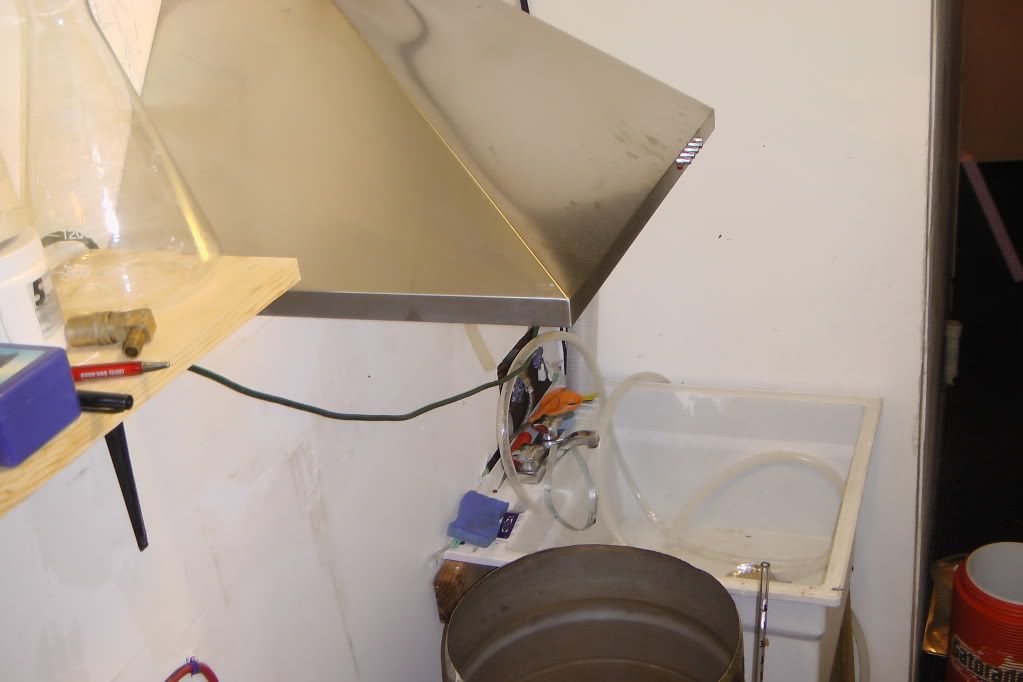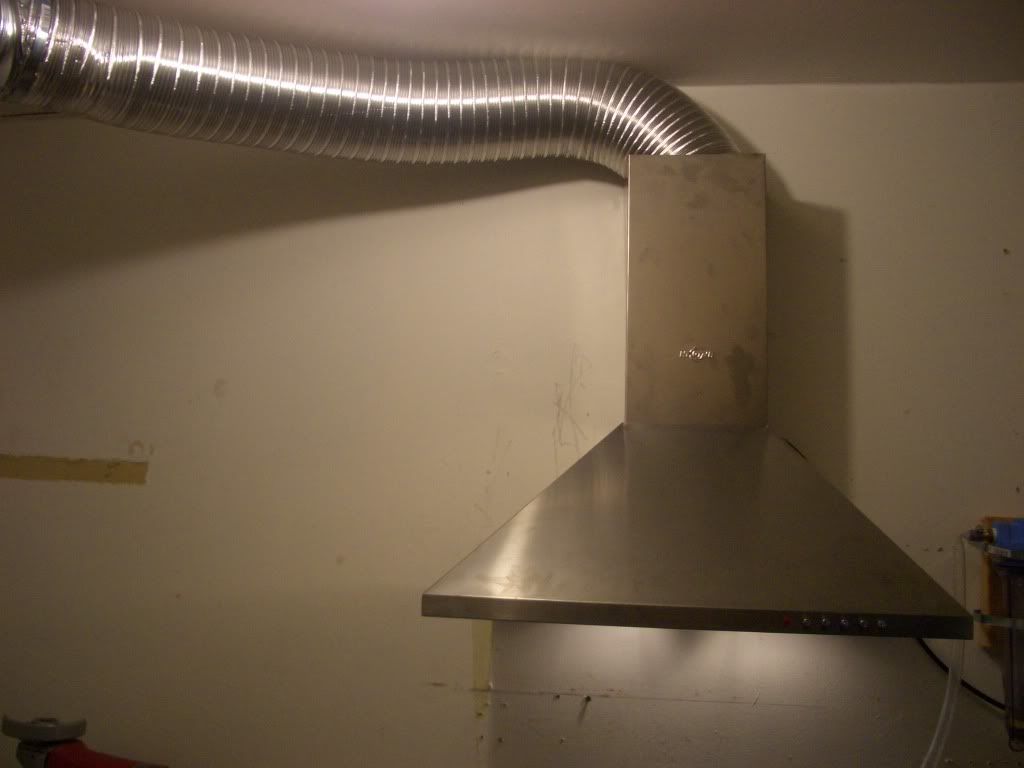 Also i noticed how small of a space it is to brew in after going through my first brew and realized I was setting a ton of my ingredients, measuring instruments and, miscellaneous equipment on the floor or in the gaps between the kettles, and this was really cluttering it up... So i installed 2 shelves to rest some equipment on... Still working on a long term solution for the stir motor: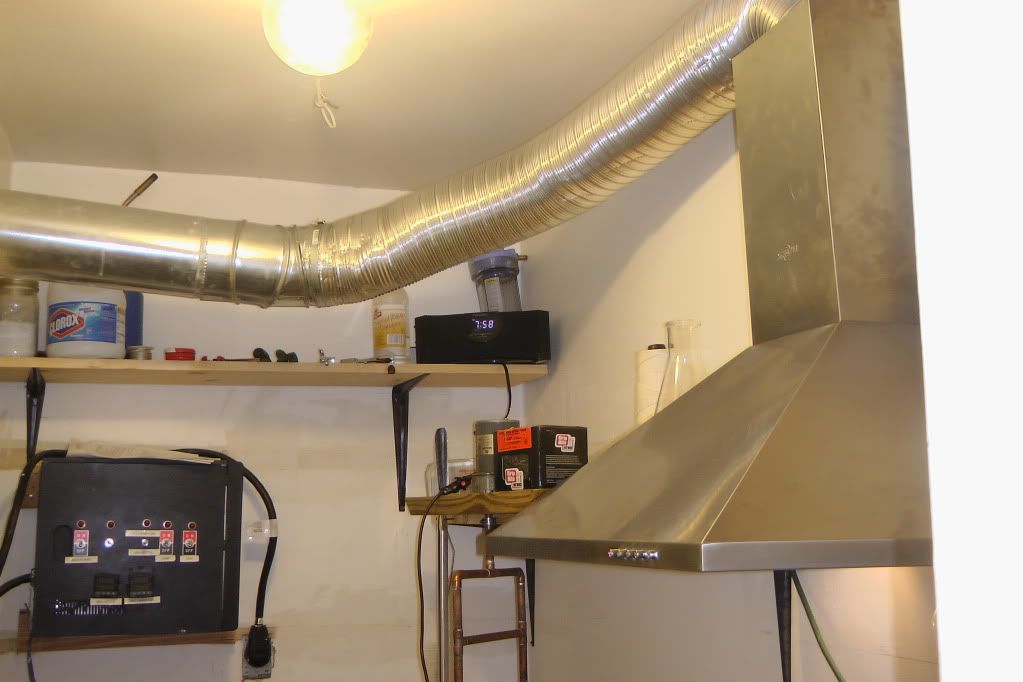 Finally at the end of the brewday I was able to have my "Odds n' End's Lager" sitting happily in the fermenter bubbling away...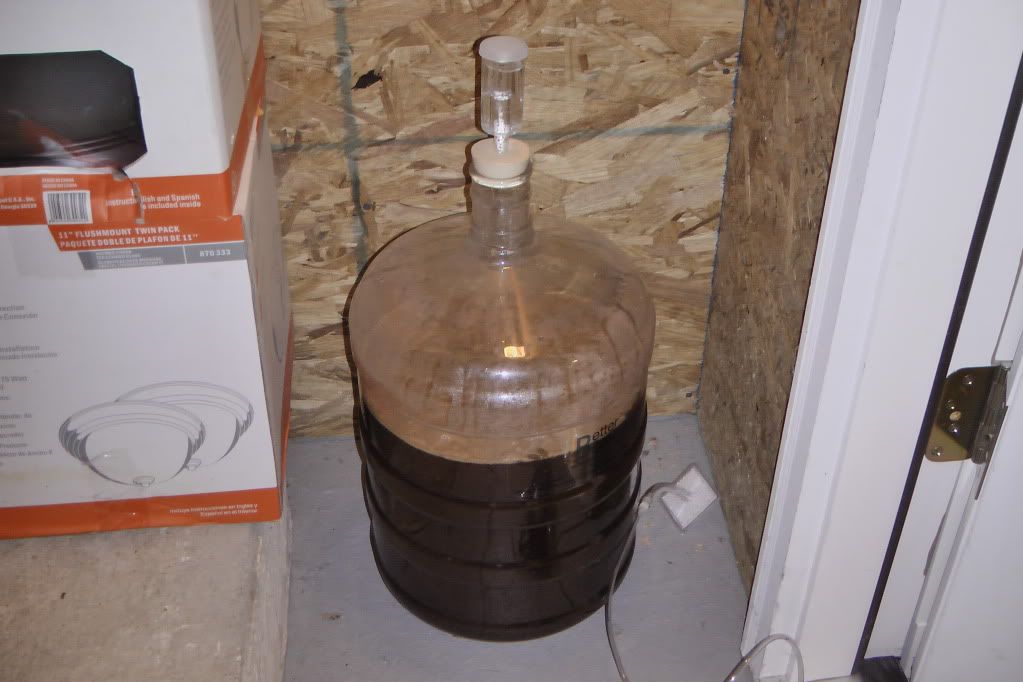 And after clean up, enjoyed a nice pint in my bar,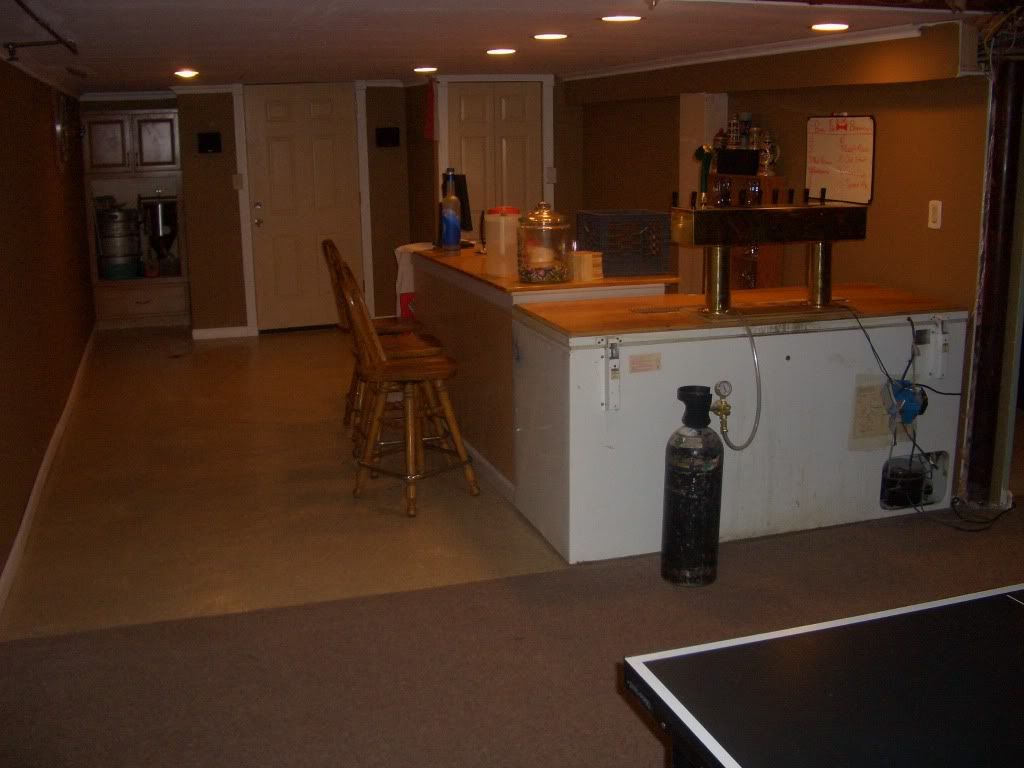 And enjoy it in my man cave/theater... More to come on that...
LESSONS LEARNED
1. Need more ice for cooling to appropriate pitching temperatures
2. Constant stirring and recirculation of the mash results in more heating element use but also maintains the temperature the best.
3. cleaning is really easy with the utility sink next to the brewing set up as is having a direct water source within arm's reach.
Odds n' Ends Lager:
7.2# British Pilsener Malt
2.5# Crystal 40L
1.25# Toasted Malt
.25# Chocholate Malt
Sorachi Ace 14%AA
Tettnanger 4.4%AA
30mins .5oz SA
20mins .5oz T
15mins Whirfloc Tablet
10mins 1oz SA
1min .5 oz each of SA & T
Yeast Safale s-23
Aeration method: Shake and Aquarium pump with mini HEPA & Aeration Stone
Water adjusted to Munich profile
More to come when other equipemnt and modifications arrive...